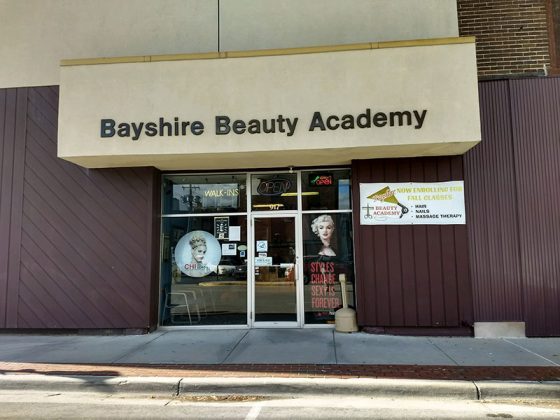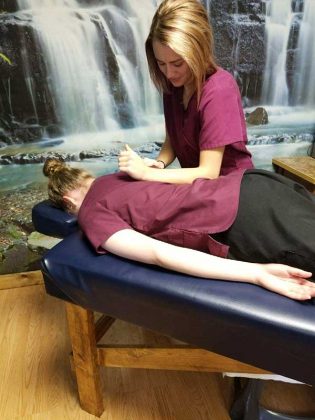 Massage Therapy School Bay City MI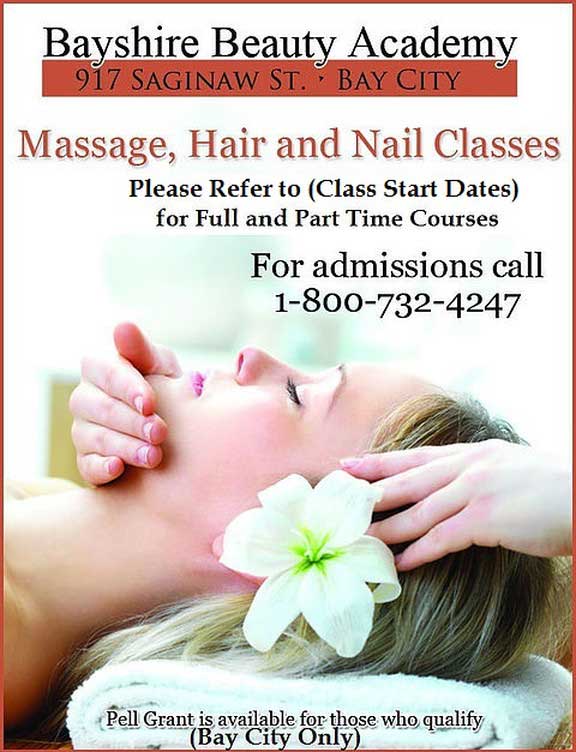 Massage Therapists work in a variety of settings including:
Health Care Facilities
Chiropractors' Offices
Rehabilitation Clinics
Hospitals
Nursing Homes
Resorts
Spas
Athletic Clubs
Fitness Facilities
Hotels
Salons
Cruise Ships
Private Offices
Many Massage Therapists prefer to work independently, building and maintaining a private practice consisting of clients with a wide range of reasons for seeking care from a Massage Therapist.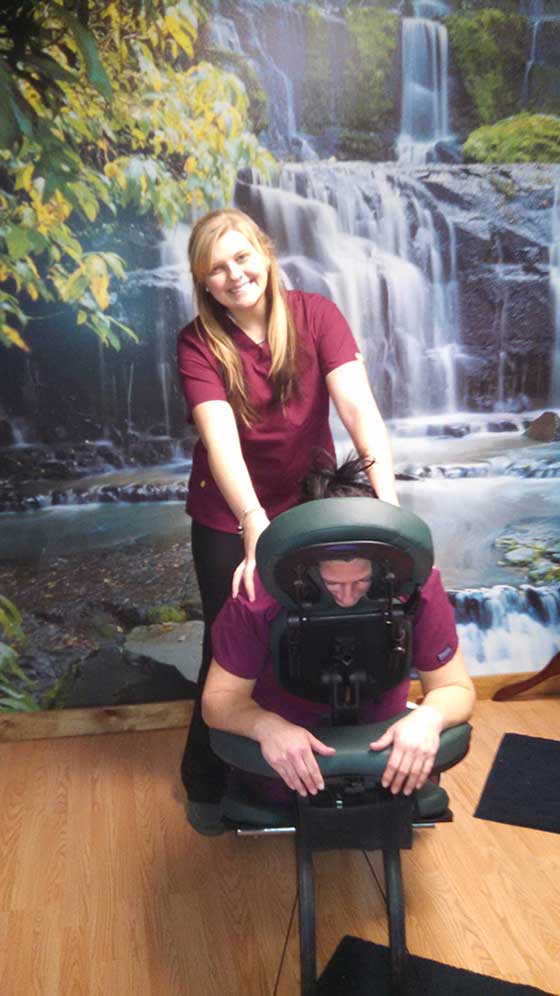 Monday – Thursday: 9:00 a.m. – 3:30 p.m.
½ hour $30.00+
1 hour $35.00+
1 ½ hours $45.00+
Hot Stone Massage $45.00
Services performed by supervised senior students. Services by appointment only based on class size. Call 989 894-2431 today for your Massage appointment.
Massage Therapy Is an Emerging Profession in the United States
Massage Therapy has become an important part of general health care for many people living in today's stressful world. This profession has increased in consumer awareness and is positioned today at the cutting edge of the preventive and rehabilitative healthcare industry.
A Successful Career Begins With Great Education
Our flexible Full and Part-Time programs are designed to prepare you for the entry-level employment as a Massage Therapist and/or to enter private practice. Coursework includes anatomy; physiology, the study of organs and tissues; kinesiology, the study of body movement; business; ethnics; as well as hands-on practice of massage techniques. Students participate with hands on experience in the clinic by providing massages to the public in a supervised, clinical setting.
Our faculty is committed to quality Education and the Professional Development of our student. All of our teachers practice in Massage Therapy- guiding students by providing hands-on practical experience in a real world environment.
Student success is supported through availability of student advisors, study groups, fieldwork options, and job placement opportunities. We will prepare you to confidently embark on an integrative Health and Wellness Career! Call or visit us today! (989-894-2431)
Hot Stone
Prenatal
Reflexology
Myofascial
Muscle
Sports 
Therapeutic
Relaxation-Light, Medium, & Deep Pressure
All students are prepped for the state license exams, (MBLEx).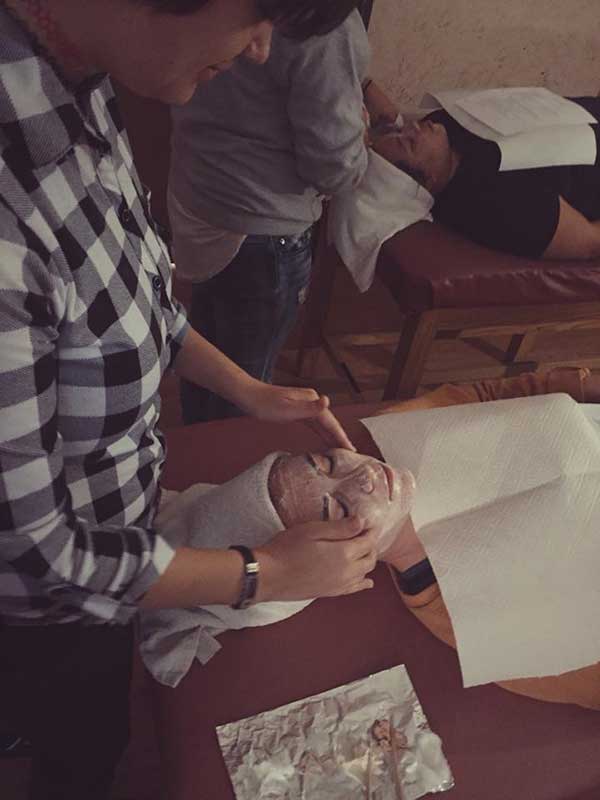 Massage appointments: 989-894-2431
Massage not available on Saturdays or Tuesday or Thursday evenings
Admissions: 989-894-0392
I was a hair model today . My hair was trimmed and styled by Wendy. She did a great job. I will be going back for future cuts and styles, would love to get my nails done. And would love to get a color and highlights. Great job Wendy.
Gainful employment disclosures for all programs opted out, see admissions for more info.
Serving all of northeast, Mid-Michigan and the Thumb Area.
Serving all of Mid-Michigan
Auburn
Bay City
Bridgeport
Carrollton
Chesaning
Coleman
Edenville
Essexville
Fairgrove
Frankenmuth
Freeland
Hemlock
Kawkawlin
Linwood
Merrill
Midland
Millington
Richville
Saginaw
Saginaw Twp.
Shields
St. Charles
University Center
Vassar
Zilwaukee